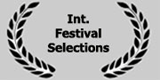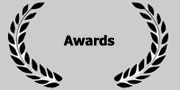 Döblinger Miniaturen
von Christian Filek
Österreich 2020
8x 2:25 min. / Festival 8:12 min.

68 Zentimeter. So groß ist ein etwa 8 Monate altes Kind, das beginnt neugierig die Welt zu entdecken. 68 Zentimeter ist auch die Höhe eines Beistelltisches. 68 Zentimeter ist der Blickwinkel für 8 filmische Miniaturen aus dem 19. Gemeindebezirk der Stadt Wien: Döbling. Mit jeweils 60 Einstellungen, Augenblicken, Eindrücken von besonderen Orten; ohne Bewegung und Aufregung – einfach nur die Momente.
In der Festival Zusammenstellung finden sich 4 der 8 Miniaturen.



Viennese miniatures
by Christian Filek
Austria 2020
8x 2:25 min. / festival compilation 8:12 min.

68 centimeters. That's how big an 8 month old child is, that starts to discover the world with curiosity. The height of a side table is also 68 centimeters. 68 centimeters is the point of view for 8 cinematic miniatures from the 19th district of the city of Vienna: Döbling. With 60 shots, impressions of special places; without movement and excitement – just the moments.
The festival compilation shows 4 out of 8 miniatures.