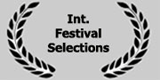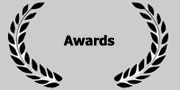 Cubes
Österreich 2012
3:30 min.
Ein kleiner Würfel möchte so gerne in der großen Zirkus-Show mitmachen.
Vom Direktor vertrieben, beginnt er die Vorstellung zu sabotieren…
bis sein Traum wahr wird…

Ein Film von Christian Filek


Cubes
Austria 2012
3:30 min.

A small cube would like to participate in the big circus show.
Driven away by the director, he begins to sabotage the performance …
until his dream comes true ..

a film by Christian Filek.